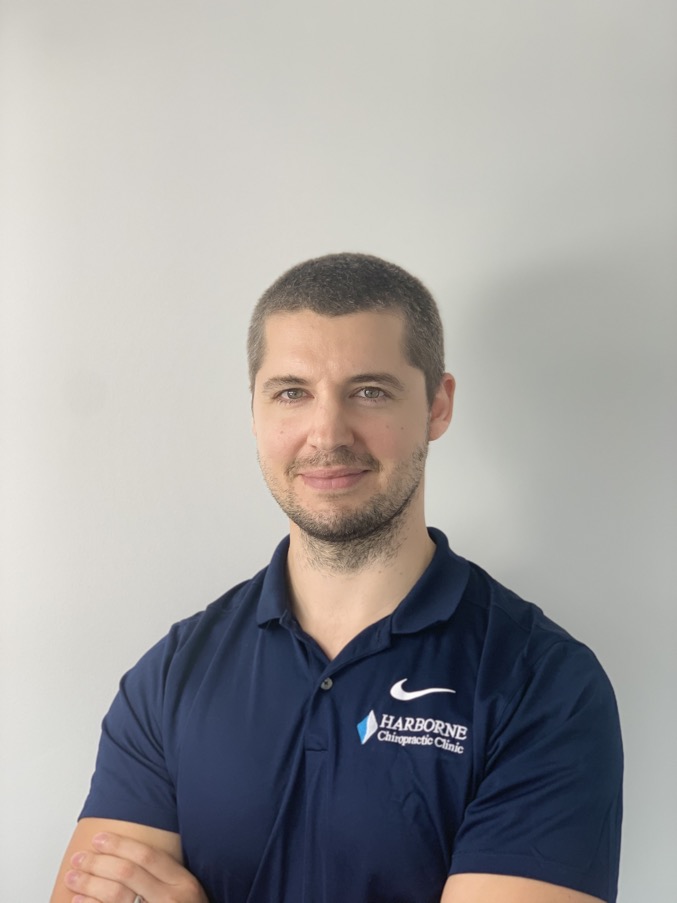 I experienced chiropractic care from an early age for various sporting injuries and whiplash following a car accident. The benefits of chiropractic care inspired me to pursue chiropractic as a career and has given me the skills to educate others on how to look after their health and well-being.
Having graduated from the Anglo- European College of Chiropractic where I received a Masters in Chiropractic I have worked in several clinics across the South of England before setting up Harborne Chiropractic with my wife in 2013.
I am a keen sportsman with a particular interest in road cycling.
Other sporting interests include rugby, cricket and an occasionally fractious relationship with golf. My passion for golf lead me to undertake the first level of the Titleist Performance Institute golf program where I developed the skills required to assess, treat and advise not only golf injuries but to improve athletic performance.
My desire to help people starts with an accurate diagnosis of your complaint. I have seen so many people that have been miss diagnosed and subsequently miss treated or pigeon holed into certain categories by dogmatic methods or poor assessment. I have completed multiple additional courses to further hone my diagnosis and treatment skills.