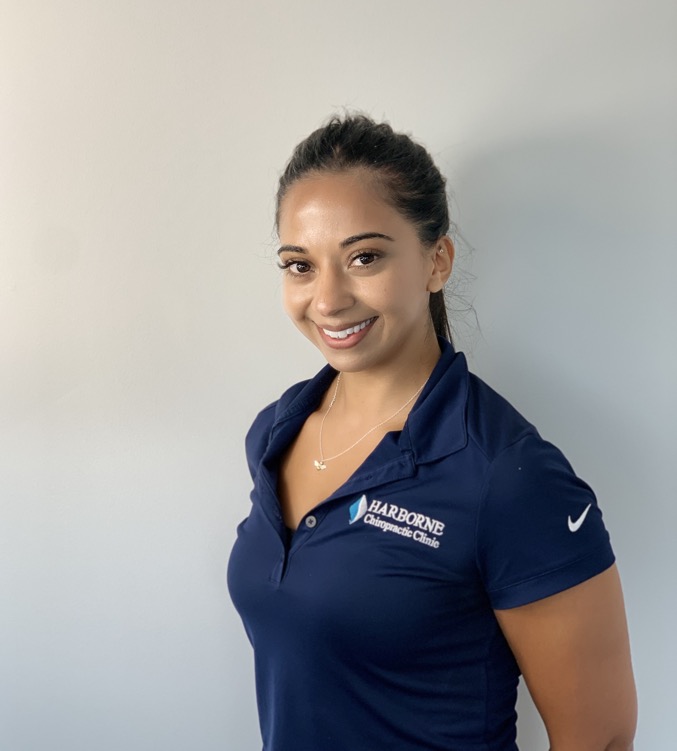 I discovered chiropractic treatment following a knee injury at 15 years of age, which left me with a reoccurring issue. The Chiropractor I saw at the time was able to give me a thorough explanation of the problem and provided a treatment plan. This allowed me to go on and make a full recovery. Following this I have watched family members benefit from chronic pain relief with chiropractic treatment, seeing what a difference it made to their daily lives. This is what inspired me to peruse a profession in chiropractic care.
I graduated from the Welsh Institute of Chiropractic, during my 4 years of studying chiropractic it enhanced my passion for health and fitness.  I have taken a particular interest in sports and gym related injuries and how rehabilitation and functional movement patterns can help to correct poor habits and enable you to push yourself further with your abilities. Due to suffering with headaches and migraines myself and gaining relief with chiropractic treatment I also enjoy helping patients in this area.
I enjoy using a variety of techniques to help you as a patient feel comfortable with the treatment plan, ease your pain and achieve your individual goals.