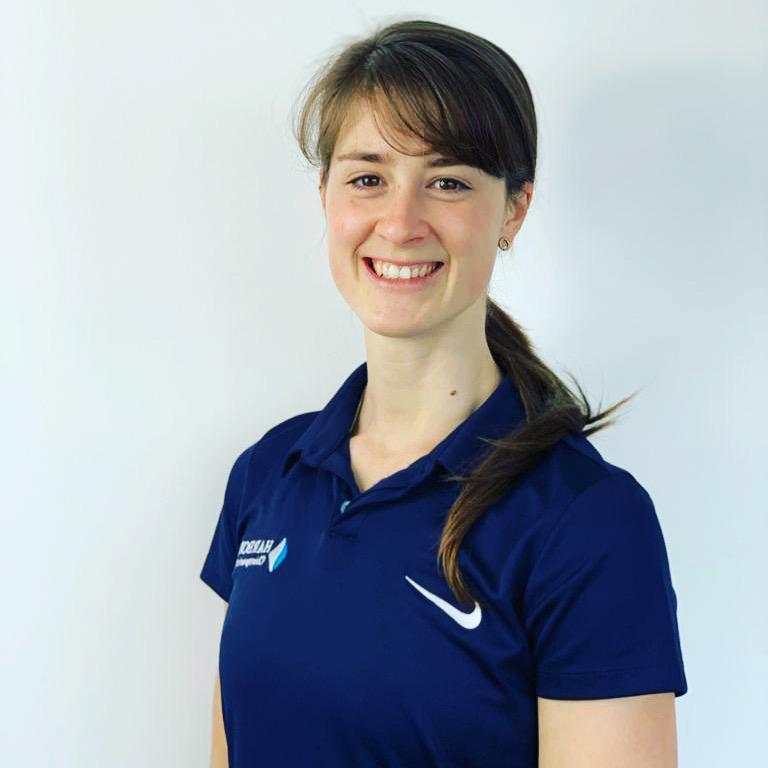 My aim through my sports massage treatments are to help relieve pain, stress and tension, assist my clients in their recovery process and give them confidence to be able to move freely with less pain.
I originally trained in contemporary dance achieving a first class (hons) Degree at Northern School of Contemporary Dance. Alongside this I gained my Level 3 qualification in sports massage therapy (2015) before increasing my skills and knowledge in the Level 4 sports massage therapy qualification at St Mary's University, Twickenham in 2017.
As a high level dancer I can relate to athletes that push their bodies to the limits and know from personal experiences the benefits of sports massage with injury recovery as well as with general maintenance of achy and tight muscles. In my practice I have treated day-to-day office workers, labourers, young mums and a variety of athletes including skiers, triathletes, cyclists, marathon and ultra marathon runners, footballers, gym goers and dancers.
I am passionate about the body and how it works, I specialise in soft tissue injuries, relieving tension and finding those unwanted niggles. I use a variety of soft tissue massage techniques, manual therapy and rehabilitation advice. As well as easing areas of pain, I strive to find the cause of the problems and help restore function, aiming to increase my clients' understanding of what they can do themselves to aid recovery and prevent further injury/pain, including stretches, exercises and functional movements that they can incorporate into their everyday life.